Hey guys!
I was nominated for The Liebster Award by my lovely friend Megs! Thank you my love. Go ahead and check out Meggan's blog, it's just as beautiful as her!
Rules for Accepting the Award
Write about it on your blog and thank the person who nominated you. Write a bit about their blog.
Display the award on your blog.
Nominate 5 or 10 blogs which you feel deserve it.
Let the nominees know you nominated them.
Don't forget to create 10 new questions for the nominees to answer. Notify your nominees and provide a link to your post so that they will know what to do. Once you are done, come back here and post the link so I can check your answers!
Meg's Questions
What was the first book you read this year?
I actually read this book on my birthday, which is January 2nd, and gave it 4 stars.
If you could only read books from one author, who would you choose?
Do you really expect me to answer this Meggan?!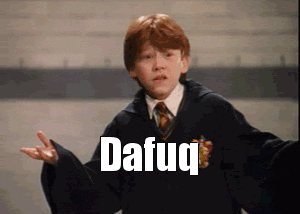 What is your favourite thing about blogging?
Sharing great books with like minded people! And of course the community. I know it's had some backlash recently, but I love the community and how supportive everyone is. I've made such great blogging friends ❤
Recommend 3 books you think everyone needs to read this year!
What is your favourite film of 2018 so far?
I haven't watched many films released this year yet! So I'll say Jumanji, I watched it earlier in the year but it was released late December.
What is your favourite song at the moment?
Make Your Own Kind Of Music by Paloma Faith!
A 2018 book release you're anticipating the most?
There's a few, but my number one is Arch Enemies, sequel to Renegades!
What is your favourite blog post from this year?
I always like writing book tags. I think my favourite is my most recent one, the Aesthetically Pleasing Book Tag, I really enjoyed looking through my books and admiring their beauty.
What was the last book you bought?
I most recently bought a trilogy that was on sale on my Kindle. Blood Flesh Bone by Juliet Vane.
How many books do you have on your TBR? (If you don't know, have a guess!)
Well. My GR's to be read list is at 101. Then I have around 30 on my shelves that aren't read and I don't think they're all listed in my GR's list. Then there's kindle books that again probably aren't listed. 150-160? It could be so much worse!
My Questions
What in life makes you happiest?
Where is your favourite place to blog?
What made you want to start blogging?
List your top 3 reads of 2018 so far!
What is your least favourite thing about blogging?
Your all time favourite book? (I'll let you have a few!)
Are you a writer or a reader? Perhaps both?
Do you use libraries?
What's the most you've ever spent on one book?
Do you see yourself  blogging forever?
I tag ten bloggers who I think deserve some recognition!
Dani
Dora
Ash
Maggie
Tiffany
Beth
Courtney
Lauren
Jess
Lori
Hope you enjoyed, until next time ❣