Hey guys!
It's that time of the week again, where I delve into yet another tag! I saw this one over on the fabulous NoReadsTooGreat blog and absolutely loved the idea! It was originally created by OrangutanLibrarian.
Lego!
#NOTALL COVER CHANGES – A COVER CHANGE YOU LIKED
#NOTALL ADAPTATIONS – AN ADAPTATION YOU LOVE MORE THAN THE BOOK
#NOTALL TROPES – A TROPE YOU'LL NEVER TIRE OF SEEING
Enemy to love is my favourite trope!
#NOTALL INSTALOVE – YOU INSTALOVED THIS INSTACOUPLE
Violet & Ash forever!
#NOTALL LOVE TRIANGLES – AN EXAMPLE OF LOVE TRIANGLE DONE WELL
#NOTALL PARENTS – BOOKISH PARENTS THAT, YOU KNOW, PARENT!
#NOTALL VILLAINS – A VILLAIN YOU LOVE
#NOTALL CHOSEN ONES – A CHOSEN ONE YOU CAN GET BEHIND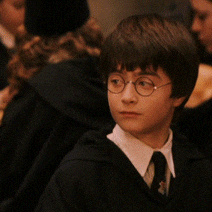 I mean – obviously?!
#NOTALL HYPED BOOKS – A BOOK THAT LIVED UP TO THE ACCLAIM
Just – READ IT!!
#NOTALL FANTASY – A BOOK YOU'RE NOT KEEN ON FROM YOUR FAVOURITE GENRE
#NOTALL SCI-FI – A BOOK YOU LIKED FROM A GENRE YOU DON'T OFTEN READ
This is my current read and it's very spacey which I usually don't enjoy, but so far so good!
That was another really fun tag!
I tag:
Dora
Megs
Ash
Linda
Jackie
Jack
Kris
Hope you enjoyed! Until next time ❣