Mermaids are real, but they're not what you expected!
Eighteen-year-old Sapphire Smyth is a survivor. She has spent her entire childhood in foster care, but she is just beginning to learn about her extraordinary powers.
It started when she encountered mysterious creatures lurking in the shadows. Then, even stranger things happened when a cruel gang attacked her. But it was when her best friend, Ben, helped her to escape that ordeal, that she began to realise her fate is unlike anything she had ever imagined. The problem is, that Ben seems to know more about Sapphire than Sapphire does.
Now in Vanhine—a mysterious town on a hidden island—Sapphire is about to make some remarkable discoveries. Not only are her birth parents connected to the peculiar town, but wonderous creatures exist there, too. Everything about Vanhine mesmerises Sapphire. But she has no idea how dangerous her destiny might be…
Mermaids! Is there anything else to know?
I've just this minute finished part two and I have lots of feelings! The first being, how the hell has Rick managed to make my head spin in such a magnificent way yet again? I am outraged by his lack of empathy for my slowly breaking heart, ok!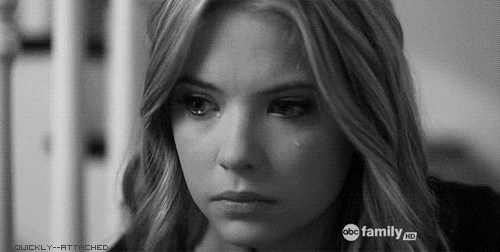 In saying that, I bloody loved this instalment with all of my heart, even if it is falling apart. I truly believe I won't own one by the time this series is done, therefore I will be dead. So before that happens, let me tell you some reasons why you should read this series.
It's just great, ok?
MERMAIDS!
Head spinning revelations.
BEN.
Ben is precious.
Protect the Ben at all costs!
Sapphire is a sarcastic stubborn queen and we adore!
Did I mention the mermaids?
Oh and dragons are coming…
Also, I haven't been reading much lately (what's new?) and I read this in about an hour. I did not put it down just like the last instalment, they are THAT GOOD!
We met some new characters this time. Some I love and some I'm like who tf do you think you are, you know?
Lucie, she is the most adorable little thing and I instantly loved her. She squeals with excitement a lot, she adores mermaids,  she is probably the most trustworthy person ever and instant bff material. She has similar life experiences as Sapphire so I think they will really get on. Oh and what she can do is freaking cool!
Zach, nope nope nope the f#ck out of here mister.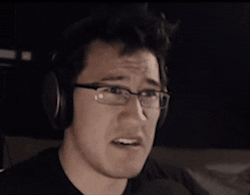 Uncle Ned, kind of like your favourite uncle but better. This is the cool old guy who is all knowing and wise and I just love. He also makes all the cool gadgets!
There's a few others characters who I'm just like meh, I'm sure we'll find out more about them soon enough.
The mermaids, they are amazing! The only thing that could describe them is icy blue glowing goddesses. They're everything I wanted but never knew!
The pace of this part is very similar to the first. Lot's going on and you don't know how in the hell to take it all in. Kind of how Sapphire feels I suppose. It's a lot but not enough all at the same time and it's the best kind of feeling you can get from a book! I am in need of the next one NOW and I won't have to wait too long!
This part will always be special to me, as Rick actually dedicated it to me and I am stunned. He knows I love mermaids and he dedicated it TO ME! Thank you friend.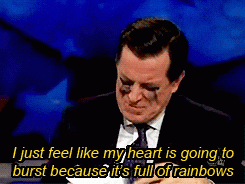 Find The Book