Hey guys!
So I technically wasn't tagged in this but oh well. I saw this over on my friend Amy's blog and it looked interesting. Please do head over and check out her blog, it's awesome!
Author you've read the most books from?
I'd say Felicity Heaton who writes vampire romances 😉
Best sequel ever?
Arch Enemies by Marissa Meyer – duh.
Currently reading?
A Shifting Of Stars by Kathy Kimbray – good so far!
Drink of choice while reading?
Most likely hot chocolate.
E-reader or physical book?
Physical, but I do read a lot more recently from my kindle app.
Fictional character you probably would have actually dated in high school?
Adrian from Renegades – I like me a nerd.
Glad you gave this book a chance?
100% Renegades! It's about superheroes which is not my jam, but it's f#cking awesome!
Hidden gem book?
The Jewel by Amy Ewing. I wish more people read it!
Important moment in your reading life?
Probably going to the library as a kid. I don't think I'd be so in love with books now without it!
Just finished?
Dathrow by Leora Gonzales.
Kind of books you won't read?
Non-fiction. I like to escape reality.
Longest book you've read?
Harry Potter & The Order Of The Phoenix.
Major book hangover because of?
A Curse So Dark & Lonely by Brigid Kemmerer.
Number of bookcases you own?
Two.
One book you have read multiple times? 
The Deal by Elle Kennedy.
Preferred place to read?
In bed.
Quote that inspires you/gives you all the feels from a book you've read?
'Happiness can be found in the darkest of times, if one only remembers to turn on the light.'
Reading regret?
Shatter Me by Tahereh Mafi – that abuse tho.
Series you started and need to finish? (all books are out in series)
The Jewel trilogy by Amy Ewing. I've read the first two and own the third, just need to read it lol.
Three of your all-time favourite books?
Renegades, Wintersong, The Wrath & The Dawn.
Very excited for this release more than all the others?
Supernova – obvs.
Worst bookish habit?
Starting too many books at once and ending up in a slump?
Your latest book purchase?
I've been very good and not bought a book for months, because I need to read the ones I own!
ZZZ-snatcher book? (last book that kept you up way too late)
Sapphire Smyth & The Shadow Five Part One by R.J Furness.
That was fun! I tag you!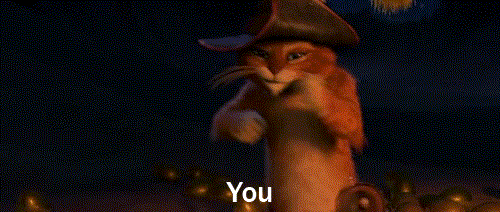 Hope you enjoyed! Until next time 💜